Welcome to Page & Turner
Having trouble finding what to read next? We'll help you get out of that reading slump. 
We're an independent and thoughtfully curated bookshop for the discerning reader. We have a small selection but a wide range of genres and each book is carefully selected. There's something for everyone here. 
Enjoy browsing and feel free to drop us a line if you need any recommendations.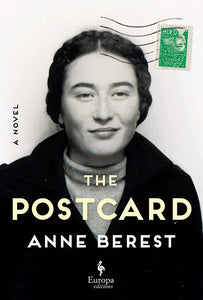 Book of the Week: The Postcard by Anne Berest
Winner of the Choix Goncourt Prize
January, 2003. Together with the usual holiday cards, an anonymous postcard is delivered to the Berest family home. On the front, a photo of the Opéra Garnier in Paris. On the back, the names of Anne Berest's maternal great-grandparents, Ephraïm and Emma, and their children, Noémie and Jacques—all killed at Auschwitz.
Fifteen years after the postcard is delivered, Anne, the heroine of this novel, is moved to discover who sent it and why. 
Add to Cart