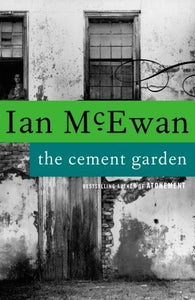 The Cement Garden by Ian McEwan
Regular price
₱875.00
₱0.00
Unit price
per
Orphaned siblings create a macabre secret world for themselves in this "irresistibly readable" novel by the New York Times-bestselling author (The New York Review of Books).
This "powerful and disconcerting" novel by the Booker Prize-winning author of
The Children Act
and
Atonement
(
The Daily Telegraph
) tells the story of a dying family who live in a dying part of the city. A father of four children decides, in an effort to make his garden easier to control, to pave it over. In the process, he has a heart attack and dies, leaving the cement garden unfinished and the children to the care of their mother.
Soon after, the mother too dies and the children, fearful of being separated by social services, decide to cover up their parents' deaths: they bury their mother in the cement garden. The story is told from the point of view of Jack, one of the sons, who is entering adolescence with all of its attendant curiosity and appetites. Julie, the eldest, is almost a grown woman. Sue is rather bookish and observes all that goes on around her. And Tom is the youngest and the baby of the lot. The children seem to manage in this perverse setting rather well—until Julie brings home a boyfriend who threatens their secret by asking too many questions.
REVIEWS
"[A] beautiful but disturbing novel."—
The AV Club
"McEwan's evocative detail and perfect British prose lend a genteel decorum to the death and decay that surround the family."—
The New Yorker


PRODUCT DETAILS
Paperback
Publisher: Anchor Books
ISBN:
Pages: 153
---